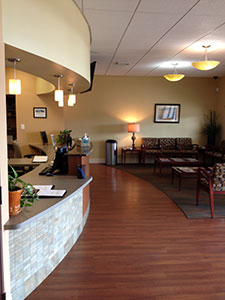 What to Bring When You Visit Our Walk In Clinic in Cape May County, NJ
Taking a few moments to prepare before you visit our Cape May County, NJ, walk in clinic can save you time when you arrive here and will make the overall experience smoother. At Cape Regional Urgent Care, we want to ensure that you are able to receive proper treatment and get back to your regular routine as quickly as possible, so we're happy to tell you how to get ready for your trip to our facility.
Items to Take Along
It can be easy to forget the simple things when you or someone close to you is coping with an injury or condition that needs to be addressed by an urgent care clinic. That said, you should bring the following when you come to our facility:
Photo ID – It's vital that you bring along photo identification, such as a driver's license.
Insurance information – You'll also need to bring us an insurance card if you have health insurance coverage.
Registration form – To make your visit easier, you can download our registration form from this website, print it, and fill it out before you get here.
Many patients and caregivers find it useful to bring along their favorite reading material to pass the time in the waiting area, or to take along a bottle of water in case they get thirsty. Of course, our patients and their companions are always welcome to put our coffee and water bar to good use!
Upon Arrival at Our Facility
When you get to Cape Regional Urgent Care, you will be asked to complete a registration form, even if you have visited our facility before. As mentioned above, you can choose to fill this out ahead of your visit, or you can complete the form at our facility. In cases where the patient is a minor who is being treated without his or her legal guardian being present, a signed consent form will also be required before medical attention is provided.
If you have any questions about what to take with you when you visit our Cape May County NJ walk in clinic, feel free to contact us today. Our friendly and helpful staff will do everything we can to make seeing a highly qualified physician as simple and stress-free as possible.