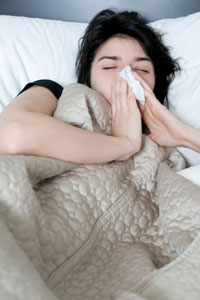 Walk In Clinic Providing Care for Injuries & Illnesses for People in North Wildwood, NJ
A walk in clinic can be a time- and money-saving alternative to other health care options, especially if you're in North Wildwood, New Jersey. People vacationing in the area are often far away from their usual primary care physicians, but that doesn't stop illnesses and injuries from occurring. The hospital emergency room is an option for treating these issues, but for anything that's not life-threatening, the long wait times and potentially pricy bills can be an undue hassle. That's why Cape Regional Urgent Care is here, providing quick and effective medical care for people living in or visiting our area.
Each Cape Regional Urgent Care walk in clinic provides care for the following non-life-threatening conditions:
Injuries, including scrapes, cuts, minor burns, and fractures
Illnesses, including allergy issues and sinusitis, as well influenza and the common cold
Skin irritation problems, including sunburns, hives, and insect bites
No matter why a patient walks through our doors, they can be certain that they will receive thorough medical treatment from experienced physicians, who have been treating patients for an average of 15 to 20 years. Plus, we never require an appointment, and our clinics are open every day of the week, from 9 a.m. to 8 p.m., making it easy to get the high quality of care that all patients deserve on a schedule that works for them.
If you have questions about our walk in clinic, contact Cape Regional Urgent Care today. We're proud to provide people who are visiting or who live in North Wildwood, NJ, with expert medical care at their utmost convenience.