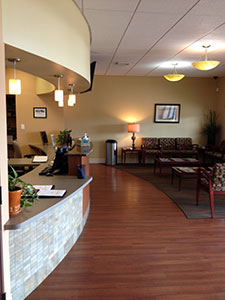 Seeking a Walk In Clinic in Middle Township, NJ? Turn to Cape Regional Urgent Care
When patients are looking for a walk in clinic that serves Middle Township, New Jersey, residents and visitors, it's important to find a facility that can address medical issues while also making each person feel as comfortable as possible. At Cape Regional Urgent Care, we aim to do just that by delivering outstanding care in a warm, friendly, and compassionate setting. What's more, we never require an appointment before we see a patient, making our facility more readily accessible than many primary care physicians' offices. Instead of waiting to see their normal physicians or paying higher fees for an unnecessary visit to the emergency room, patients should consider Cape Regional Urgent Care as the smart alternative.
At our facility, we provide people from Middle Township, NJ, with timely assistance for all kinds of common illnesses and injuries, such as:
Pneumonia
Bronchitis
Ear infections
Kidney infections
STDs
Muscle strains
Knee injuries
And more
No matter why patients decide to come into our facility, they can always expect the same excellent service that we are known for because every member of our staff is dedicated to providing the highest standard of health care. This commitment begins with our board-certified physicians, who have more than 160 years of combined experience working with patients. They put their extensive experience to work with every patient they see. Other members of our medical staff also contribute to our outstanding service by welcoming all of our patients with compassion and answering any questions that they present to us.
If you're ready to see what makes Cape Regional Urgent Care the leading walk in clinic in the Middle Township, NJ, area, you can use our online "get in line" system or simply visit our facility for prompt medical assistance.