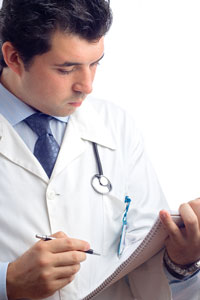 Upper Respiratory Infection Treatment for Residents & Visitors in Palermo, NJ
If you or a loved one is in need of upper respiratory infection treatment in the Palermo, New Jersey, area, look to Cape Regional Urgent Care for convenient and efficient health care. Our conveniently located urgent care facility is available to provide a variety of services seven days a week. In fact, we are open all week long from 9 a.m. to 8 p.m., and do not require our patients to make an appointment in advance before seeing us. Instead, you can simply visit us at a time that works best for you – whether that is on your way home from work or school, or on the weekend.
Treating an upper respiratory infection is often limited to finding a way to manage its symptoms. Some of the most common symptoms include:
Sinus pain and pressure
Fever
Nasal congestion
Coughing
Wheezing
Throat irritation
In many cases, these symptoms will improve on their own within a few days to a week. However, it may benefit patients in Palermo, NJ, to visit with a physician who will be able to recommend treatments that will make dealing with these symptoms more bearable. Some of these treatments may include the following:
Getting as much rest as possible
Staying home from work or school
Drinking plenty of fluids to stay hydrated
Taking over-the-counter or prescription medications to help with coughing and congestion
For more information about the respiratory infection treatment we offer to residents and visitors in Palermo, NJ, and the surrounding communities, contact Cape Regional Urgent Care, or stop by our facility today.