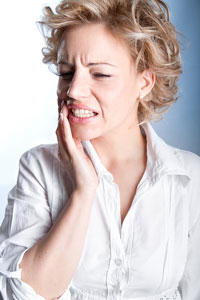 Minor Toothache Treatment from a Trusted Urgent Care Provider in Cape May Court House, NJ
Toothache treatment is usually best left in the hands of dentists, but in the case of acute minor pain, Cape Regional Urgent Care can help. With walk in clinic locations in and around Cape May Court House, New Jersey, we provide a convenient place for people living in or visiting the area to receive help with their dental discomfort. That means we can help locals who experience a toothache on the weekend, when their dentists may not be available, as well as visitors who don't want to wait until they go home to find some relief.
At Cape Regional Urgent Care, our board-certified physicians have years of experience helping people with many kinds of non-emergency illnesses and injuries, as well offering treatment for toothache pain and other types of discomfort. We are focused on streamlining each patient's experience, without ever sacrificing the high level of care for which we're known. When patients visit our Cape May Court House, NJ, location, for toothache treatment they can enjoy the following benefits:
Availability – We're here for our patients seven days a week, from 9 a.m. to 8 p.m.
Quick care – We never ask our patients to make an appointment before stopping by our clinic for toothache treatment or any other service, although they may choose to use our online check-in form to minimize their wait time.
Thorough treatment – Not only can we help address the pain of a toothache in office, but we can also administer digital prescriptions as needed, and we call up every patient within 24 hours of their visit to ensure that they're feeling better
If you're in or around Cape May Court House, NJ, and you have a minor to moderate toothache, treatment is right around the corner at Cape Regional Urgent Care. Contact us today for more information about our services, or walk in during our business hours for prompt medical attention.