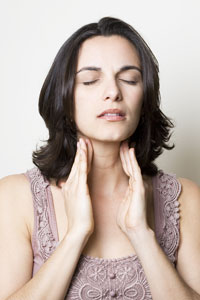 Strep Throat Treatment Made Easy for People Living in or Visiting The Wildwoods, NJ
Proper strep throat treatment isn't just necessary to reduce the symptoms of the condition; it is needed to protect people from the potential complications that can accompany strep. If you live in or are visiting the Wildwoods, New Jersey, and suspect that you or your child may have strep throat, you can turn to Cape Regional Urgent Care for quick but caring treatment. As your local urgent care provider, we have the diagnostic and treatment capabilities necessary to help with this infection.
Strep throat causes some very recognizable symptoms including:
Sore throat accompanied by swollen lymph glands, without other cold-like symptoms such as runny nose
Problems swallowing food, drink, and even saliva
The appearance of red bumps on the tongue or the roof of the mouth
Fever
A rash that spreads from the head/neck to other areas of the body
If left without treatment, strep throat can worsen and potentially develop into rheumatic fever, scarlet fever, or kidney inflammation. At Cape Regional Urgent Care, we want to make it as easy as possible for people in The Wildwoods and other nearby communities to stop the spread of the infection. That's why we invite you to simply walk into our clinic, with no appointment necessary, to be treated without the need to wait. Our dedicated staff of board-certified, highly experienced physicians is here to help seven days a week, from 9 a.m. to 8 p.m., providing examinations and prescribing antibiotics as necessary to treat strep. And, with a central location not far from The Wildwoods, NJ, you won't have to go far to get treatment for you (or your child) when you're not feeling well.
For more information about the strep throat treatment, contact Cape Regional Urgent Care today. We also invite you to walk right in for prompt medical care for all of life's most common illnesses.