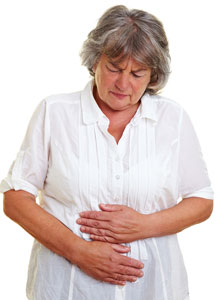 Quick Norovirus Treatment Available for Residents and Visitors in Cape May Court House, NJ
If you think you have norovirus or another stomach flu, treatment is likely your top priority. For most healthy adults, having a stomach bug is an awful experience, but the dehydration it can cause can be dangerous for very young children and older adults. If you live near Cape May Court House, New Jersey, or you're visiting nearby, and you've caught norovirus, treatment is right around the corner at Cape Regional Urgent Care.
Cape Regional Urgent Care offers a convenient alternative to visiting a primary care physician and a more cost-effective solution than going to the hospital emergency room for a non-emergency condition. At our Cape May Court House, NJ, clinic, we invite patients to walk in when it's convenient for them to receive care. After all, no one wants to wait around to get norovirus treatment or another urgent service.
If you visit us for help with your illness, you can expect to receive:
Quick care – We never ask our patients to make an appointment before they visit us. You can simply stop in any day of the week, from 9 a.m. to 8 p.m. and expect to get help.
Thorough diagnosis – Our physicians have years of experience to draw from, as well as onsite laboratory testing capabilities, if they're needed.
Appropriate treatment – We offer IV medication delivery onsite (rehydration may be an advisable part of norovirus treatment), and we send prescriptions electronically to pharmacies as needed.
Contact Cape Regional Urgent Care today to find out more about the norovirus treatment we offer. You can also walk right into our clinic without an appointment so our physicians can treat your stomach bug as quickly as possible.