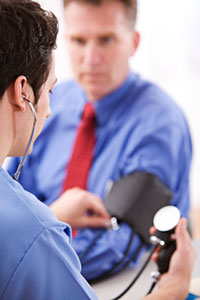 Immediate Care Services for Residents and Tourists in the Wildwoods, NJ
When you need immediate care for an emergency condition, common sense tells you to get to the nearest hospital emergency room for medical assistance. However, if your injury or illness is non-life-threatening, you may be stuck waiting for hours to receive the treatment you require as the hospital prioritizes patients based on urgency. If you live in or are visiting the Wildwoods, New Jersey, you don't have to sit around in a waiting room for who-knows-how-long to receive care – you can turn to Cape Regional Urgent Care for an alternative. Our clinic provides convenient yet thorough health care for a range of common illnesses and injuries, as well as other notable services like school and sports physicals.
If you need immediate care, you can turn to us and expect:
Shorter wait times – We will treat you quickly so you can start feeling better as soon as possible.
No need to make an appointment – Walk right into our immediate care clinic anytime between the hours of 9 a.m. and 8 p.m. for attentive care. That means you won't have to wait for days to receive medical treatment like you would to see your primary care physician.
Care from experienced physicians – You, like every other patient who visits our immediate care facility, will be seen by a physician with an average of 15-20 years treating patients.
An easy-to-find location – We're right off the Garden State Parkway, so you and other patients from the Wildwoods, NJ, should have no trouble finding our convenient location.
Onsite X-rays and lab testing – We aim to ensure that you receive a quick and accurate diagnosis. We're happy to provide these tests so you won't have to run all over town for diagnostic services.
If you need more information about Cape Regional Urgent Care and the services that we provide, call us today. We also invite everyone in the Wildwoods, NJ, to stop by our clinic for immediate care.