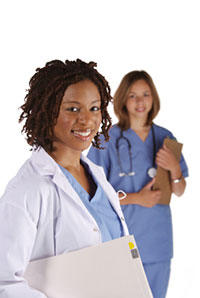 Residents of Palermo, NJ, Can Receive Immediate Care at Cape Regional Urgent Care
At Cape Regional Urgent Care, immediate treatment is available for residents of Palermo, New Jersey, with non-life-threatening needs. Whether you are seeking relief for your flu symptoms, need treatment for a scrape or fracture, or require a physical, we can provide you with personalized, high-quality healthcare that is more convenient than waiting in an emergency room or making an appointment with your family doctor. Our hours are much more flexible than the typical doctors' offices, allowing us to visit with patients seven days a week, from 9 a.m. to 8 p.m., no appointment required.
Residents or visitors of Palermo, NJ, can receive immediate care for a variety of nonemergency conditions, such as:
Upper respiratory infection
Pneumonia
Sinusitis
Work-related injuries
Minor burns and lacerations
Muscle strains
Influenza
We can also perform a number of additional services, including:
Onsite lab tests
X-rays
EKGs
IV therapy
Physicals
No matter your reason for visiting one of our Cape Regional Urgent Care clinics, you can expect warm and compassionate immediate care in a beautiful facility that doesn't require you to wait for a long period of time before you are seen. What's more, if you have any questions regarding your visit, such as about your diagnosis, treatment, or insurance, we'll happily follow up with you.
To learn more about the immediate care services we provide to people who live in and around Palermo, NJ, and to those who are visiting the area, contact Cape Regional Urgent Care today, or walk into one of our locations to receive the treatment you deserve.