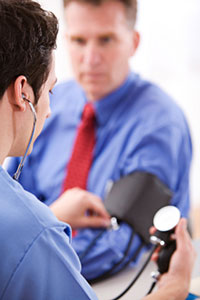 Health Checkups Made Easy for Adults and Kids Living in or Visiting Upper Township, NJ
Although health checkups are typically left to primary care physicians, the usual limitations of a doctor's office can make getting a checkup very inconvenient. For people in Upper Township, New Jersey, who are ready to skip the hassles of making an appointment and being forced to work around a doctor's limited office hours, Cape Regional Urgent Care can complete routine health checkups, as well as sports and school physicals.
At Cape Regional Urgent Care, we pride ourselves on providing our patients with the same high level of personalized service as a primary care provider, just in a more convenient setting. Take the following advantages into consideration:
We have highly trained physicians and other medical staff at our clinic, so patients don't have to settle for second-rate care when they stop in for health checkups or other services.
Our clinic is conveniently located just off the Garden State Parkway, so it's not difficult for our Upper Township neighbors to visit us.
Instead of offering typical, short business hours, we're open seven days a week, from 9 a.m. to 8 p.m., so our patients have an easier time accessing care.
As necessary, we can provide onsite lab testing and X-ray imaging to diagnose conditions.
If you're an Upper Township resident or visitor, and you or your child need an exam, feel free to contact Cape Regional Urgent Care, and we'll answer any questions you have about our health checkups. You can also make the short trip to our office and walk right in for prompt medical attention – no appointment necessary.