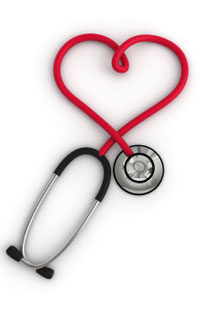 Health Checkups Without the Hassles for Residents of Stone Harbor, NJ
Health checkups and physical exams are usually left to a patient's primary care physician, who is often the medical professional most familiar with his or her medical history. However, scheduling such an exam can sometimes be a hassle. Many physicians have limited office hours that make it tough to visit without missing work. Plus, it can be frustrating to make an appointment days or weeks in advance of being seen. For people who live in or around Stone Harbor, New Jersey, skipping these inconveniences is as easy as visiting Cape Regional Urgent Care. As a walk-in clinic, we offer health checkups, including sports physicals, without the need for making an appointment or jumping through other hoops.
Cape Regional Urgent Care believes in providing top-notch care in an easily accessible way – perfectly balancing convenience with the personalized care every patient deserves. For that reason, we offer advantages like:
Extended hours – We're here to help seven days a week, from 9 a.m. to 8 p.m., so it's easier for patients to make time for health checkups.
Highly experienced medical staff members – All of our physicians have an average of 15-20 years' experience in the medical field, so they can properly administer physicals and all the other services we provide.
Central location – With a clinic located just off the Garden State Parkway, Cape Regional Urgent Care makes is easy for patients in Stone Harbor and other nearby New Jersey communities to visit us for health checkups.
What's more, we offer a full range of urgent care services, including treatment for all of life's bumps and bruises, and sniffles and coughs. To learn more about the health checkups, sports physicals, and other services that we offer for Stone Harbor, NJ, residents, contact Cape Regional Urgent Care today.