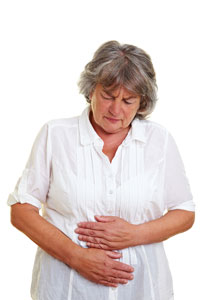 Gastroenteritis Treatment Available for Residents and Visitors in Cape May County, NJ
Gastroenteritis treatment can typically be administered at home, but in some cases, professional medical help can aid the recovery process. Also known as the stomach flu, gastroenteritis is an illness that can result from any of several types of viruses. Those viruses are usually passed on by sharing utensils or food with someone who has the virus or by eating food prepared by someone who didn't wash his or her hands after using the restroom. When someone is infected with one of the viruses, they typically experience frequent and watery diarrhea, abdominal pain, and nausea or vomiting. They may also experience a low fever and muscle pain in other areas of the body. At Cape Regional Urgent Care, we can provide patients in Cape May County, New Jersey, with proper gastroenteritis treatment to manage their symptoms.
The main aim of gastroenteritis treatment is to rehydrate patients throughout the duration of their illness. Certain people, including those with diminished immune systems, older adults, and young children can have a tougher time recovering from the loss of fluids, and they might need more thorough gastroenteritis treatment. That's why Cape Regional Urgent Care invites anyone in Cape May County, NJ, who is experiencing stomach flu symptoms to visit our clinic.
Although there is no particularly effective treatment for the illness, Cape Regional Urgent Care offers some assistance for people in Cape May County, NJ, to bring their the symptoms under control. We strive to make it simple for adults and children to receive quick, high-quality gastroenteritis treatment because:
We are open seven days a week, from 9 a.m. to 8 p.m., so we can see you at a time that meets your needs.
All of our physicians have board certifications and have treated patients for an average of 15-20 years, meaning that you can rely on us for top-notch care.
We never require an appointment before providing care, inviting people to walk in and see a physician right away.
We treat every patient with respect and courtesy from the time they walk in the door until after they leave.
For more information about the gastroenteritis treatment that Cape Regional Urgent Care provides for tourists and residents alike in Cape May County, NJ, contact us today.