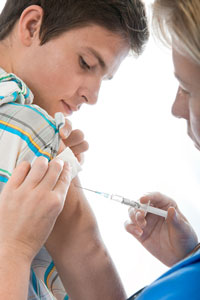 Cape Regional Urgent Care Offers the Flu Shot to Residents of Petersburg, NJ & Surrounding Cities
If you need a flu shot and you live in the Petersburg, New Jersey, area, Cape Regional Urgent Care is an excellent option. We are a conveniently located urgent care facility where patients can go for quality treatment of non-life-threatening illnesses and injuries, as well as a wide range of health care services, such as flu shots to help our patients protect themselves and their families from the influenza virus.
It is recommended that everyone over the age of six months receive an annual flu shot. At Cape Regional Urgent Care, we offer flu shots seven days a week. In fact, our facility is open from 9 a.m. to 8 p.m. all week long. Thanks to our extended business hours, you won't have to worry about missing school or work for a quick flu shot. Best of all, we do not require appointments. Simply stop by when you have the time, whether that's on your way home or on the weekend.
In addition to offering flu shots to residents of Petersburg, NJ, we also provide:
Testing for influenza and other viruses
Treatment for non-emergency illnesses and injuries
Physicals for sports, school, and work
X-rays and EKGs
And, in the event you do come down with the flu, we can quickly diagnose your condition and provide you with treatment options that will get you feeling better in no time.
For more information about receiving the flu shot in Petersburg, NJ, contact Cape Regional Urgent Care today.