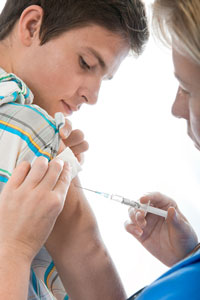 Flu Prevention Services for the Residents & Visitors in Upper Township, NJ
Simply put, the best flu protection is the annual flu shot. Other steps like washing your hands frequently are great precautions to take, but immunization is still the most effective measure available. Every year, researchers develop a specific vaccine intended to fend off the certain strains of the flu that are predicted to be most common for that season. Although it's not completely foolproof, the shot is highly effective. That's why Cape Regional Urgent Care proudly offers this flu protection measure for people in Upper Township, New Jersey.
As a walk-in clinic serving the Cape May area, Cape Regional Urgent Care provides care for all of life's bumps and bruises, but we also want to keep our residents and visitors safe from the flu, its symptoms, and potential complications. We encourage you to come to us for your flu protection needs because we keep things simple by:
Inviting anyone to visit without needing an appointment, as he or she probably would when going to a primary care physician
Keeping our doors open every day of the week, from 9 a.m. to 8 p.m.
Offering a friendly and fast experience for each visitor, ages three years and older
For more information about the flu prevention services available at Cape Regional Urgent Care, contact us today. You can also use the check-in capabilities on our website to reserve your spot online and let us know you'll be paying us a visit. We're proud to serve people who live, work, and play in Upper Township, NJ, and other areas throughout the county.