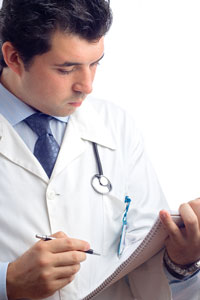 Looking for a Caring Doctor in Marmora, NJ? The Physicians at Cape Regional Urgent Care are Here for You
When you need a doctor, in the Marmora, New Jersey, area, but you don't want to spend hours waiting in a busy emergency room or go through the hassle of trying to schedule an appointment with your family physician, turn to Cape Regional Urgent Care. We'll provide you with the same personalized care that you would expect from your primary doctor, but with the added convenience of simply walking into our facility during our extended businesses hours – seven days a week from 9 a.m. to 8 p.m. – with no appointment required.
Choosing to visit with a doctor at Cape Regional Urgent Care means you will benefit from:
Being treated by an experienced, board-certified doctor who is committed to providing the highest quality health care
Having your physician call you back the day after you are seen to check in on you, evaluate your progress and needs, and answer any questions you may have about your visit
Being seen by a physician as promptly as possible, getting you in and out the door much faster than the emergency room
Not having to drop off your prescriptions at the pharmacy, because our office will send the prescription to your pharmacy of choice in or around the Marmora, NJ, area
To learn more about the care you can expect to receive from a doctor at Cape Regional Urgent Care, contact us or stop by our clinic near Marmora, NJ, today.