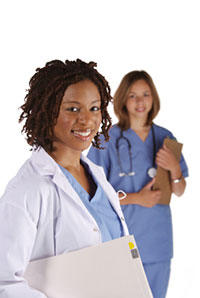 Need a Doctor in Cape May Court House, NJ? Turn to Cape Regional Urgent Care for Fast, Effective Care for Illnesses & Injuries
If you're seeking a doctor in Cape May Court House, New Jersey, finding one is as easy as walking into Cape Regional Urgent Care. We're proud to serve local residents and visitors to the area alike, providing the prompt and thorough medical care that they require for all types of non-emergency injuries and illnesses. If you're experiencing a non-life-threatening medical issue, feel free to visit us any day of the week, from 10 a.m. to 8 p.m. – without the appointment that your primary care doctor may require.
When you turn to Cape Regional Urgent Care, you can be certain that you'll receive effective, personal, and convenient care because:
Our physicians have been treating patients for years. In fact, each of our board-certified doctors has an average of 15 to 20 years of experience.
We provide a range of services that include treating cold and flu symptoms, addressing injuries, and even conducting in-house lab testing to ensure a proper diagnosis.
All of our staff members will greet you warmly, and treat you like a person rather than a number.
We are located in Cape May Court House, just off the Garden State Parkway, and are close to pharmacies, making filling any necessary prescriptions that much easier.
Instead of waiting days or weeks for an appointment with your doctor or turning to a Cape May Court House, NJ, emergency room for high-cost medical care, leave your minor to moderate injury or illness to Cape Regional Urgent Care. Contact us today for more details, or simply stop by our location to see a doctor quickly.