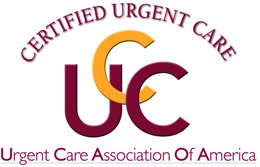 Click Here to View Information Sheet
Walk-in Urgent Care Clinic Serving Residents & Tourists in Cape May Court House & Other Areas of Cape May County, NJ
If you're looking for an urgent care clinic in Cape May Court House or elsewhere in Cape May County, New Jersey, consider your search over. Open every day from 9 a.m. to 8 p.m., Cape Regional Urgent Care is dedicated to giving all of our patients the highest standard of health care to address their mild to moderate illnesses and injuries. In the case of a life-threatening injury or illness, it's essential to go immediately to the emergency room of the local hospital, but doing so for lesser maladies can mean a lengthy wait to be treated, as well as larger bills later. We stand as an alternative to the ER, as well as to your primary care physician. Sometimes, you simply can't wait a few days for your physician to squeeze you into the schedule. Or you might be vacationing in the area, making a visit to your regular physician virtually impossible. Even if you need medical care on the weekends or after hours, you can rely on Cape Regional Urgent Care for same-day treatment, at a much lower cost than an emergency room visit.
At Cape Regional Urgent Care, we strive to give every patient the very best in urgent medical care. Central to our outstanding health care are our physicians, who all have board certifications and an average of 15-20 years of experience treating patients. Thanks to this medical expertise and the compassion of our entire staff, you won't find more knowledgeable and helpful urgent medical assistance in the area.
Immediate Care Available for Patients in Stone Harbor, Avalon & Surrounding New Jersey Communities – Welcome to Our Clean, Inviting Walk In Clinic
At Cape Regional Urgent Care, we believe that an important component of immediate care is keeping patients as comfortable as possible throughout their visits. That's why everyone on our staff – physicians, nurses, and front office staff alike – treats patients with courtesy and respect from the moment they walk through the door. We're always ready to answer questions and address concerns, providing the information our patients need. Even after patients leave, we still want to ensure that they're healing, so we follow up after every appointment, calling to ask about the patient's condition and providing any necessary information.
Our Cape May Court House facility itself is also inviting, with a beautiful, modern design. We have large, private exam rooms tailored to the needs of our patients. What's more, we're easy to reach from Cape May Court House or any other part of the peninsula because our facility is located just off the Garden State Parkway, and we're in the midst of a large shopping district. There are even pharmacies nearby, so you won't have to go far to have any prescriptions filled.
To visit some of the finest urgent care doctors in Cape May County, New Jersey, contact Cape Regional Urgent Care today. You can choose to use our online virtual waiting room on this website to expedite your visit, or you can simply show up at our location for prompt and effective medical treatment.